Finding your dream ring is tough. The umms and uhhs, the appointments, the decisions... But once you find 'the one', it's pure bliss. So when Aaron and his wife realised their dream engagement ring was lost, they were crushed.
Not letting the situation get them down, Aaron and his wife were excited to hear that we could not only replace their ring with the exact same style but offer the opportunity to increase the size of the center diamond. Originally containing a 1.16ct pear cut diamond, the two decided on a simpler design - no shoulder stones, just a solitaire diamond at the spectacular size of 1.60ct and in a glamourous D VS2.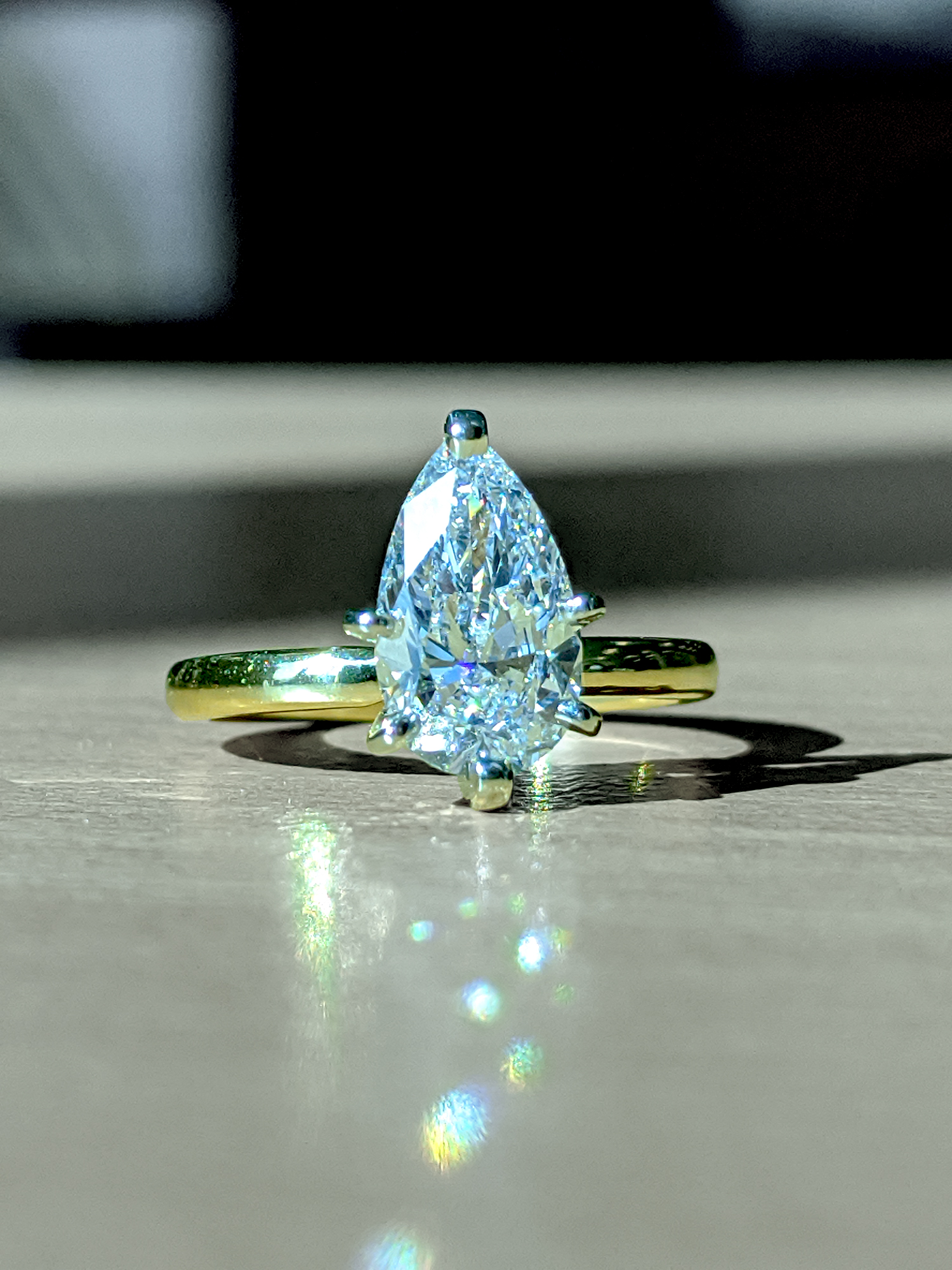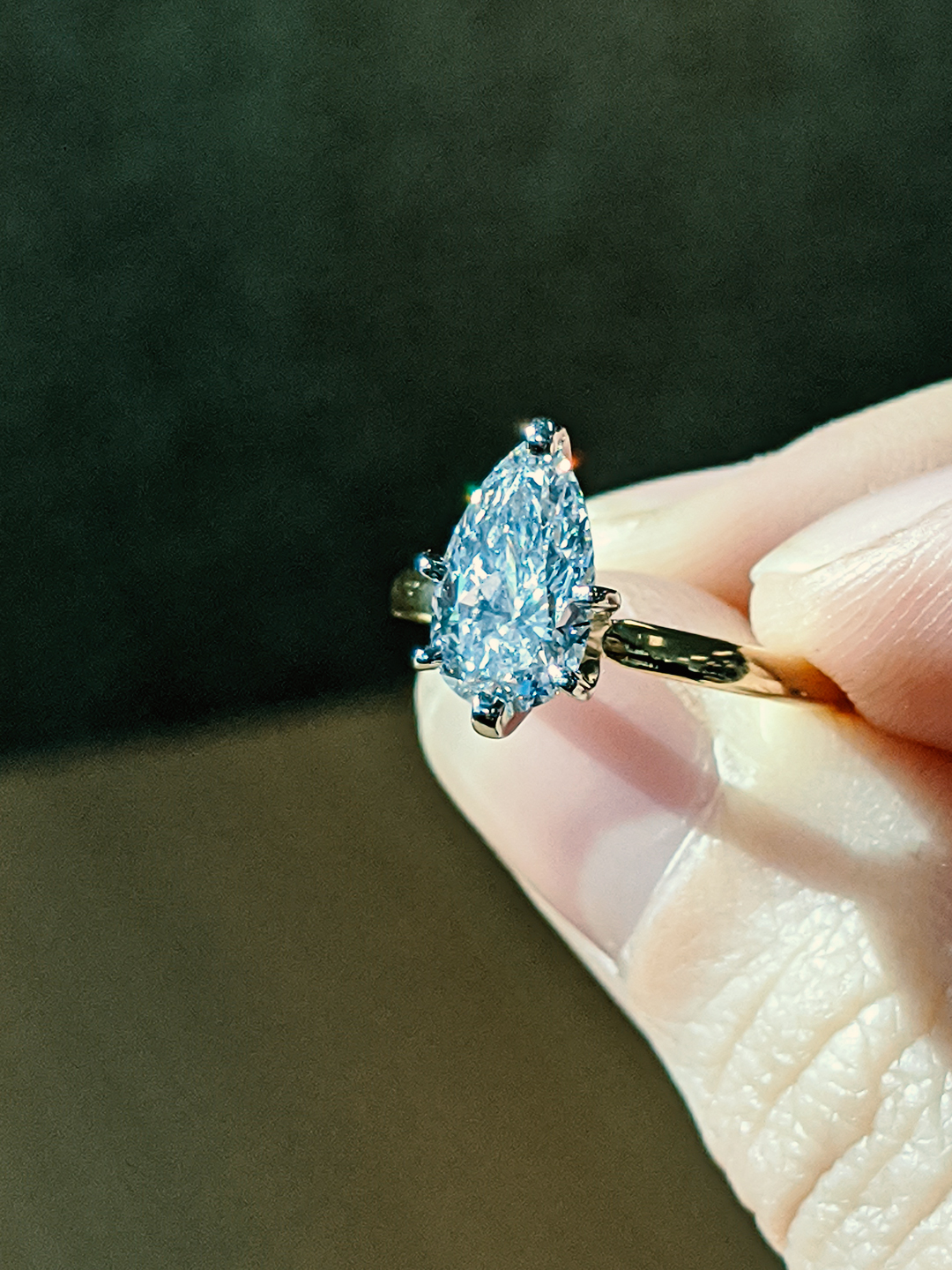 As this took part in the first half of 2020, the effects of COVID-19 took its toll and the delivery was delayed as we sourced the stone from the United States. It was worth the wait -- the wow factor of this ring is off the charts. The sparkle, the setting, the stone... it's simply breathtaking.
A big thank you to Lisa and Tiffany, who stepped up to help Aaron and his wife have their gorgeous ring back where it belonged.
Piece details: 18ct yellow gold and platinum solitaire engagement ring, featuring 1x 1.60ct pear cut diamond D VS2.
Valuation Total: $21,050 as of JUNE 2020.
Looking for your own spectacular sparkle? Contact us today for a one-on-one appointment to have your own.